Taiwan Films
Taiwan films are undergoing a renaissance. A few decades back, most of the films produced in Taiwan were either low budget avant-garde art films or love stories and historical dramas. While some of the films produced in Taiwan during the 1980s and 90s are artistically acclaimed, they did not reach a wide audience either domestically or internationally. Ang Lee – a Taiwanese director now famous in the West for films such as The Hulk, Taking Woodstock, Crouching Tiger Hidden Dragon and Brokeback Mountain – is one person responsible for leading a new wave of movie production in Taiwan beginning in the early 1990s.

Like many other places in the world, Hollywood blockbusters have dominated Taiwan's box office and the majority of theater ticket sales have been for American produced movies. But in 2008, Taiwanese films began a serious comeback with a movie called Cape No. 7. This sweet love story set in the beach town of Kenting became Taiwan's highest grossing domestic film – making more money than any other movie in Taiwan's history except the 1997 Hollywood epic Titanic.
Since 2008, Taiwanese films have been on the upswing. The gangster-themed film Monga (2010) and Night Market Hero (2011), a movie about a group of people banding together to save their businesses, also did very well at the local box office. Taiwan movies are even beginning to move out of the domestic market. Seediq Bale is the most expensive film ever produced in Taiwan and was directed by Wu De-sheng, the same man behind Cape No. 7, Sediq Bale, which dramatizes a bloody uprising by aboriginal Taiwanese against Japanese rule in the 1930s was selected as a contender for best foreign language film at the 2011 Academy Awards.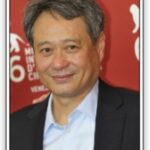 Taiwan films have begun to move into a period where a wider variety of thematic ideas and techniques are being used and some are predicting that Taiwan could become a major Asian player in the movie world. What's more, the island has begun to attract attention from Hollywood as well with the beach resort area of Kenting selected as one location for the upcoming Ang Lee-directed film adaptation of Yann Martel's best-selling book Life of Pi. With a highly educated workforce, a high-tech advantage and unbridled creativity, look for Taiwan to make its mark in the international film industry very soon.