Tainan Taiwan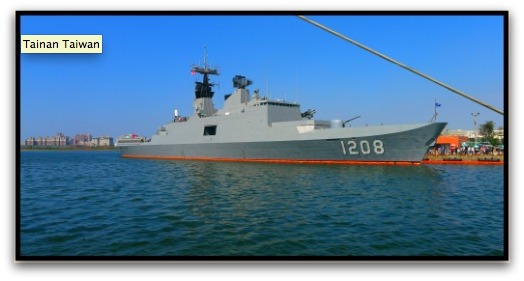 While Taichung City is trying to become the modern cultural capital of Taiwan, Tainan is the ancient capital – both cultural and political. Tainan city merged with its county in late 2010 and now has a population of over 1.8 million people. The city is a cultural treasure and has more Buddhist and Taoist temples than any other place in Taiwan, with many of these dating to 17th century.
Pinyin: TaiNan
Chinese:
English pronunciation: Tai as in Tie / Nan as in Nanny
Literal meaning: Southern Taiwan
In the 1600s, the Dutch colonized Taiwan for a brief period and made their capital in Tainan city; Fort Zeelandia or what locals call Anping Fort is a reminder of the Dutch presence in Taiwan. (Some claim that occasional brown shades found in some Taiwanese people's hair can be traced back to some "cultural exchanges" between Dutch sailors and Chinese). When Taiwan became an official province of China in the late 1800s, the Qing dynasty made Tainan Taiwan's capital as well. Owing to its constant rebirths, Tainan has been given the nickname Phoenix city.
Many foreigners enjoy visiting Tainan for its reasonably well preserved ancient remnants of old Taiwan. There is also a large university there which has a decent sized foreign student population. The city is laid out on a strange grade with numerous roundabouts… meaning that those unfamiliar with the streets will sometimes find themselves back on the same road they started from. There are not a lot of English signs available – however this is improving.
Tainan's weather is similar to Kaohsiung and the rest of southern taiwan – hot, with high humidity and much less rain than is found in northern Taiwan. Even in the coldest month of January, Tainan weather usually stays somewhere between 15 and 23°C.
Must see Tainan Attractions:
Confucius Temple (Oldest School in Taiwan)
Chihkan Towers
Anping Habour
Grand Mazu Temple
Sacrificial Rites Martial Temple
Chinese Holy Mother Chapel
Transportation links are good, with two major freeways, a high-speed rail station and a domestic airport. There are also some small fishing ports. Visitors to Taiwan are encouraged to pay a visit to this ancient Taiwanese capital as a way of experiencing a unique blend of Taiwan's old and new incarnations.