New Taipei City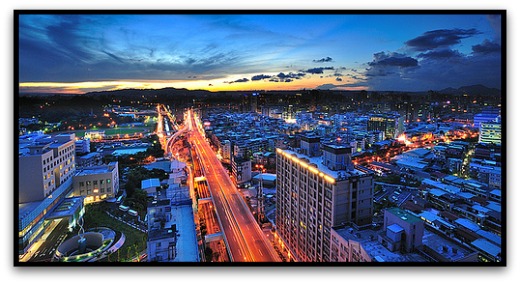 The largest city of Taiwan cities was until late 2010 not a city at all. Before being upgraded to the status of a municipality, New Taipei City was known as Taipei County. This new city completely surrounds Taipei City and is home to a wide spectrum of locations – from rural mountainous areas with aboriginal villages, to modern districts filled with the same urban landscape found in Taipei city. After being upgraded to the status of an official city, New Taipei is now Taiwan's largest city with a population of over 3.8 million residents.
Pinyin: Xin Bei Shi
Chinese:
English pronunciation: Xin as in your shin / Bei as in Bay / Shi means city in Chinese and is pronounced quite close to the English word sure.
Literal meaning: New North City
New Taipei has 29 districts which are spread out over 2000 square kilometers (roughly 800 sq. miles), but over 80% of the city's residents live in just 10 of those districts. Connected to Taipei city by three subway lines, many less affluent families choose to live in the more reasonably priced New Taipei and commute to work in Taipei City. Several districts however, such as BanQiao and YongHe are virtually indistinguishable from Taipei City proper in both organization and living costs.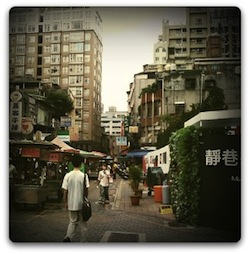 Due to its large area that spans both mountains and coastline there are quite a few natural attractions available for New Taipei tourism. The town of DanShui (accessible by the MRT red line) is a renowned tourist destination where visitors can enjoy walks along a picturesque riverside as well as visit centuries old fortresses and other remnants of colonial occupations by the Dutch and the Japanese. On the other side of new Taipei, a 45-minute bus ride up the mountain from the XinDian MRT station (on the MRT green line) will get you to the aboriginal area of MaoLin where visitors can breathe pure mountain air, swim in rivers and enjoy natural sulfur hot spring baths as well as tasty aboriginal cuisine.
Temperature wise, Taipei's new city is about as hot or cold as Taipei city itself, but owing to mountain and coastline areas weather in New Taipei is a bit less predictable. While many tourists to cities Taiwan never venture out of Taipei City, exploring the areas of New Taipei can give visitors a more varied experience as well as expose them to local lifestyle experiences that more closely resemble what the rest of Taiwan is like.