Hua Lien Taiwan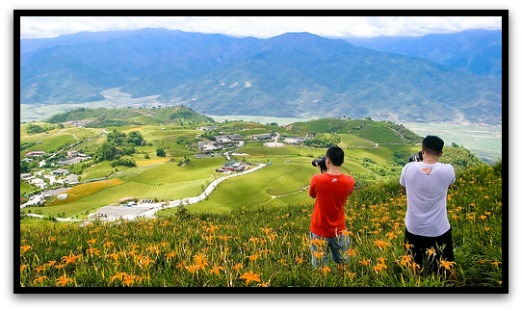 Continuing south down the Taiwan East Coast from Yilan County, Hua lien Taiwan is the next city you'll come across. As with many of the street / road / town / city signs and spellings, Hualian City is no exception. Depending on which map, website, book or directory you're looking at, the city of Hualien will generally be spelled any of the following ways:
Hualien City
Hua lien City
Hua-lien City

Hualian City
Hua lian City
Hua-lian City
Pinyin: Hua Lien
Chinese:
English pronunciation: Hua as in Hwa / Lien as in Lee + in
Literal meaning: Hualien is a phonetic translation from the Taiwanese language. The Chinese characters roughly translate to Lotus Flower
Hua lien, Taiwan is the biggest city in eastern Taiwan – although its population is only 110,000. All along the Taiwan East Coast a significant percentage of the population are native aboriginal Taiwanese and signs of their culture are abundant. The once numerous group of aboriginal Taiwanese is now represented by just 500,000 individuals – a mere 2% of Taiwan's current population.
Hua lien Taiwan is a relatively sleepy, peaceful town but its biggest draw is that it is the base for exploration for Taiwan tourism of the world-famous Taroko Gorge. Carved over millions of years by water erosion, this marble gorge is unlike any in the world and well worth a visit. Tourists visiting the site frequently list the Taroko Gorge as Taiwan's most beautiful location, bar none.
Although there are some beaches along the East Coast of Taiwan, much of the coastline is rocky and unsafe for swimming. There are however, selected swimming spots and surfers are particularly fond of the relatively larger waves found on the East Coast.
Although no shark attacks have been reported in modern times, in 1997, a 7m long, 2500 kg Great White Shark was caught off the coast of Hualien. One of the largest specimen ever captured anywhere in the world.
Hualien attractions aside from the northern trip to Taroko Gorge include:
Seaside Bike Path
Hualien Stonecrafters Square
Qixingtan Beach
Nanbin Park Night Market
Japanese built Temple of Eastern Purity
Farglory Ocean Park (15km / 9mi south of the downtown core)
Although Hualien attractions may not be as numbered as those in some of the other major cities of Taiwan, it is a very relaxing place to visit and stay. The laid back feel of the town is a 180 degree turn from the hustle and bustle of Taipei. Whether you're into surfing, biking or beaching, Hua lien Taiwan is a must see on your list of things to do in Taiwan. And Taroko Gorge is definitely not to be missed!